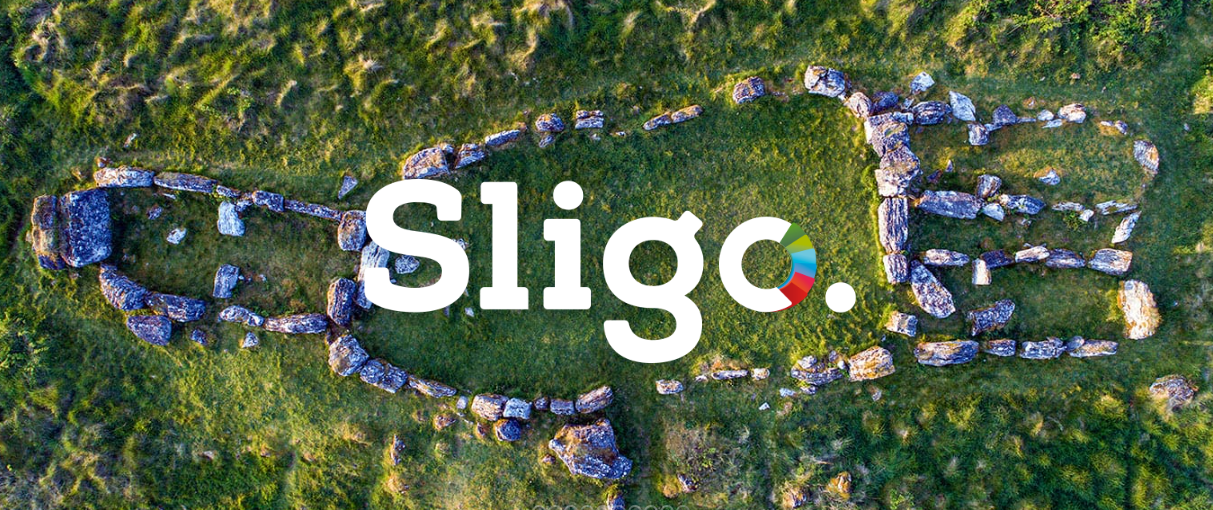 County Sligo is located on the North West coast of Ireland, on the edge of the Atlantic Ocean. Bordered by three counties, County Sligo (shaded red on the map above ) lies about 130 miles from Dublin, Ireland's capital city.
County Sligo occupies an area of some 690 square miles and is home to close on 60,000 residents. Sligo City is the principal urban centre. but the county also has a number of  significant towns namely  Tubbercurry, Ballymote, Grange, Collooney and Enniscrone.
County Sligo is world renowned for the stunning beauty of its landscape and the warmth of its people. The breathtaking mountains, lakes and beaches offer a range of activities for all tastes – including golf, fishing, horse riding, cycling, walking, sailing, swimming and surfing
Visitors to County Sligo can also enjoy a rich concentration of archaeological and burial sites of the megalithic age. Carrowmore is one of the oldest Stone Age cemeteries in Europe, while Knocknarea mountain is home to the tomb of the legendary Queen Meabh. Other evidence of early settlements in County Sligo can also be found on Inishmurray Island and at Drumcliffe.
The literary tradition continues to thrive today with the Sligo Arts Festival and a full programme of cultural events throughout the year. Traditional Irish music can also be found in many of Sligo's charming pubs and taverns.