Single Generation Family Search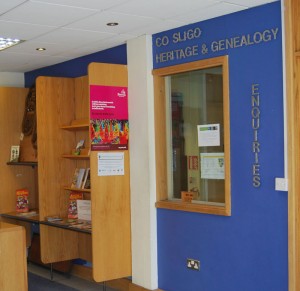 This search covers research for the marriage of a couple and for all children recorded baptised and born to this couple in our collection of pre- 1900 church records and all civil records available to us,
Depending on the length of time spent researching, and the number of records uncovered, a single generation family search can cost between €35.00 euro and €60.00 euro.
This fee is based on the time spent on research and not necessarily on the results. Where records are located they will be sent to you by email or post for no extra charge. A minimum fee of €35.00 euro is payable in advance of the research being carried out.
Research Processing Time
Please note that Genealogical research is a time consuming process. Seasonal demand can increase this waiting period, so we always recommend initiating your research in good time, well in advance of a planned visit to County Sligo. This is also of importance if the research is being carried out for a special family occasion.
Payment options
1. Credit Card
We accept payment by Credit Card ( Mastercard or Visa ). If you intend to pay by credit card, we recommend you contact us with details of your card by telephone using the following telephone number: 00353 71 9143728.
2. Cheque / Money order
We also accept payment by Cheque or Money Order. If you wish to pay by this method, you can forward a cheque / Money order (drawn to the equivalent amount) and made payable to Co. Sligo Heritage & Genealogy Society.
This can be remitted to us at the following address:
Co. Sligo Heritage & Genealogy Centre,
Aras Reddan,
Temple St.,
Sligo,
Ireland.
3. Paypal
We also accept payment by paypal. Please contact us at info@sligoroots.com to arrange to have a Paypal Money Order / Invoice sent to your email address.