Online Research of Co. Sligo Records
County Sligo Heritage & Genealogy Centre have made their database of records available to search online.
This site sligo.rootsireland.ie is part of the Roots Ireland website, which contains the most extensive collection of irish genealogical records online.
The main sources on the site are Irish Catholic and other church records of baptisms, marriages and deaths which are the most important source for tracing Irish ancestry.
Once you have purchased a 1 month, 6 months or 12 months subscription you can search the index and view the available details of the records. You can avail of a Single Payment Subscription or Continuous Membership.
Researching other Counties Records Online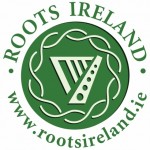 If you do not know what county in Ireland your ancestors came from you can use the Roots Ireland website to search across all counties. This website is an all Ireland initiative organized by the Irish Family History Foundation, who have been the coordinating body for a network of county genealogy centres and family history societies for over thirty years.
The  Roots Ireland website contains data from 34 county genealogy centres on the island of Ireland. The sources available vary for each county so please check our Irish Online Sources for details of what is available on the website.