Visitor Services
Open for Research Queries & Heritage Display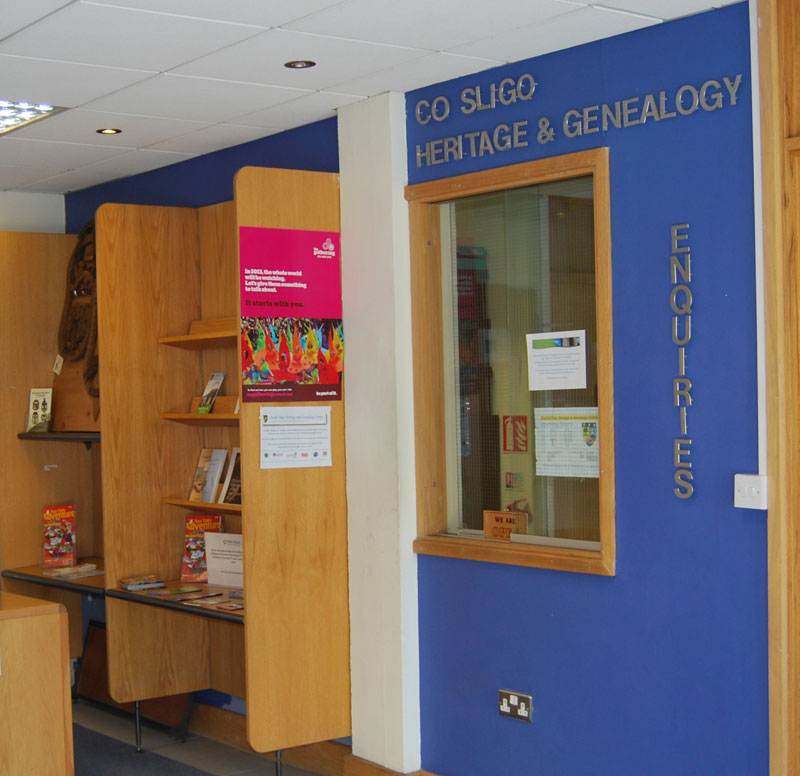 In-Person Services at County Sligo Heritage and Genealogy Center
1. Research Consultation Service
If you are visiting the centre and need some assistance with your own research, then a personal consultation with an experienced researcher can be arranged in advance. The researcher will assist you with all the professional advice they can, from their experience dealing with family history research. The fee for this service is €30.00 per hour.
This service is by appointment only and is subject to availability.
2. Location Search
A location search endeavours to identify the parish or townland where your ancestors came from, thereby enabling you to visit the area they once resided. As part of the location search, you are provided with various maps of the area outlining the area relevant to your search.
A fixed fee of € 25.00 euro applies and is payable in advance. This fee is based on the time spent on research and not necessarily on the results.
3. Same Day Research Facility
For persons visiting the area with restricted time available, and who wish to have research carried out, we offer a limited 'Same Day Search Facility'.
Persons wishing to avail of this service must bring all their family information with them  and must contact the centre in advance of their visit.
All of the above listed services are subject to availability.
Contact the centre on info@sligoroots.com for more details on any of the above.